Skip to end of metadata
Go to start of metadata
Certificates
For every course you complete, Linkedin Learning issues a certificate of completion. You can save these as PDF, print them, add them to a portfolio or add them to your Linkedin.com profile.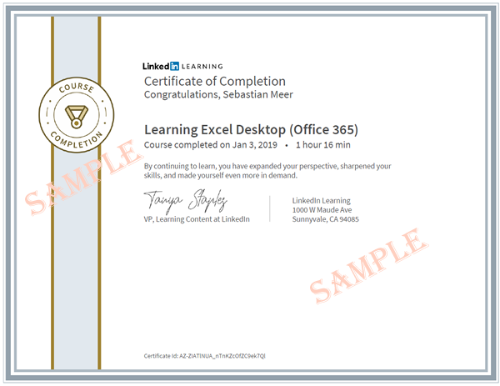 View / access your certificates
To view your certificates - click on the In Progress button at the top of the screen:

Choose Learning History and you will see a list of courses that you have completed.
Each completed course gives you the options to Add to your Linkedin.com profile or to Download your certificate as a PDF: